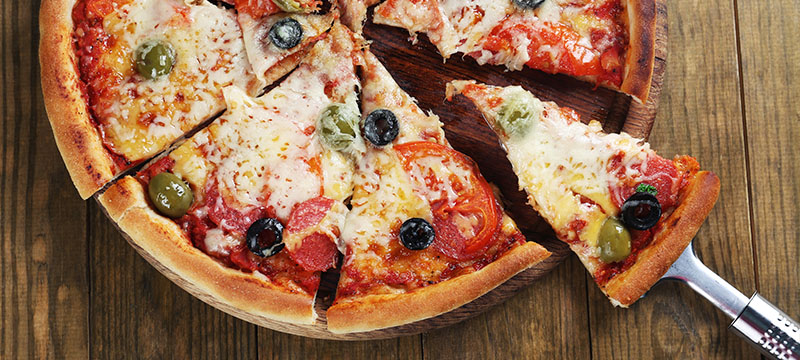 Our Favorite Pizza in Pittsburgh
Pittsburgh may be known for pierogis and French fry and coleslaw topped sandwiches, but the pizza you can find in the 'burgh is some of the best around! Thick crust, thin crust, cold cheese and four-cheese, you're sure to fall in love with a Pittsburgh pizza pie!
So, in honor of National Pizza Month (ahem, the best month ever!), we've asked a few of our real estate agents to share their favorite pizza place in Pittsburgh.
Take a look…
"I love the Oven Pizza Company in the Village of Pine. They have an incredible gluten-free fig pizza. Plus, you can buy it by the slice which is awesome!" – Patty Pellegrini
"Harry's Pizza in McMurray is the best!" – Kris Marra
"We love Fiori's Pizza on Capitol Ave in Beechwood. Homemade, hand-tossed dough with topping beneath the melted cheese." – Brian and Karen Cummings
"I actually have two favorites: Fiori's (in Brookline) as a traditional type because I love the curst and the flavor of the sauce and cheese and II Pizzaiolo (in Mt. Lebanon) because it's an authentic Neopolitan pizza made in a seasoned brick oven with an amazing crust!" – Barbara Baker
"Slice on Broadway… originally Broadway on Brookline (right on the T-line) and now on Main Street in Carnegie. Low key atmosphere with great thin crust pizza! Rico and his team are awesome! The stuffed pepper pizza is the best! And, the spinach salad is killer too. Carnegie location is BYOB… yet another reason to love it!" – Michelle Schocker
"Pizza is my favorite food! Fox's pizza has an amazing Reuben Pizza and Coffarro's Pizza has an amazing white pizza. Both are locally owned in Slippery Rock." – Jen Reilly
"The Sicilian pizza and garlic butter cheesy breadsticks at Angelia's Pizza in Moon are incredible!" – Michael J. Reed
"My favorite local pizza place is Fiori's on route 19 in Peters Township. As a transplanted New Yorker, I find this place could stand up to, or dare I say better that a New York pie!" -- Joanne Bates
Where is your go-to pizza place? Share it in the comments section.