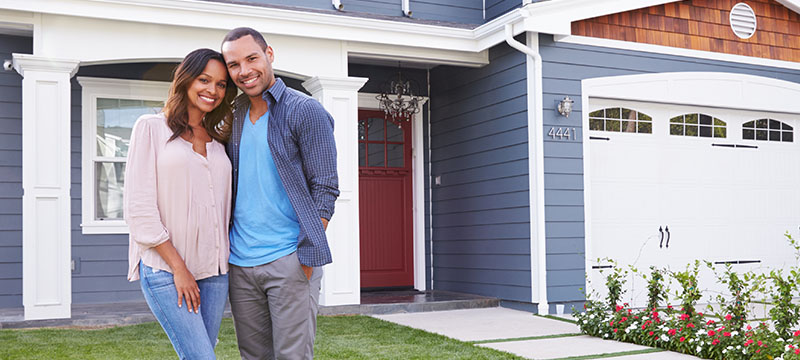 A 10-Step Guide on How to Buy a House
Lately, we've been talking a lot about the summer home-selling season. Of course, you can't have any home-selling season without home buyers, right?! But, how do you buy a home?
For first-time home buyers who need a little help and for veteran home buyers who may need a quick refresher, we've put together an easy 10-step home-buying guide that will have prospective buyers in new homes in time to enjoy not just the summer home-selling season, but also the summer grilling season!
1. Decide it's the Right Time to Buy
Real estate market conditions aside, each prospective home buyer needs to personally decide that they're ready for homeownership! To confirm this decision, it is wise to evaluate your financial situation, including your credit score, along with your short-term and long-term career and living goals.
2. Secure Financial Pre- Approval
When you're deciding whether you're ready to buy a new home, you'll certainly check out your financial situation. While you're doing that, get an idea of how much home you can afford by selecting a few lenders and gaining mortgage pre-approval. With this in hand, sellers already will consider you a serious, capable buyer.
3. Select a Real Estate Agent
As you're going through the home-buying process, you're not only going to have to find the right home; but, you're also going to have to find the right real estate agent! Take the advice of family and friends in stride, but interview a few realtors on your own to find which agents you're most compatible with and who will best represent your home-buying needs.
4. Determine What You Need/Want in a Home
Speaking of those home-buying needs (and wants), before you even begin to browse homes, you should have an idea of what home features you must have and which ones you would consider "nice to have." Create needs/wants lists and share them with your agent, so that she or he knows what to look for in your prospective future home.
5. Scour Available Homes
Now, for the really fun part! Begin to search for available homes for sale online, as you're commuting to work or as you're scoping out neighborhoods where you may like to live.
6. Tour Potential Homes
While you're scouring available homes, you're bound to find a few you'd like to see in person and your real estate agent is sure to find others that meet your needs. Arrange to attend an open house or two and schedule appointments to view other homes you're interested in. Don't be afraid to go through a home more than once if you're thinking about making an offer.
7. Place an Offer
When you find the home that's right for you, your real estate agent will help you to place a competitive offer. One way they may do this is by completing a comparative market analysis on homes that have recently sold around the one you've chosen. They'll also help you to negotiate (if necessary) and prepare you for the closing process.
8. Confirm Funding
Mortgage preapproval is not exactly the same as mortgage approval, so once your home offer is accepted, it is time to seek the latter. Depending on the length of your home search, your chosen lender may want to see updated bank statements, pay stubs, credit scores or other financial documentation. Get that financial ball rolling as soon as your offer is accepted!
9. Complete the Closing Process
A typical closing period may last anywhere from 30-60 days or even longer. During that time, buyers and sellers will go through home inspections and appraisals. Sellers may need to complete repairs following those procedures. Buyers will need to obtain home insurance and complete a final walkthrough before heading to the closing table. Once there, both parties will sign a mountain of paperwork before handing over the keys!
10. Move in and Enjoy!
While buyers are going through the various steps in the home-closing process, they'll also prepare for their upcoming move. They may do the packing and moving on their own or hire a company to help with move-in day. Once all the heavy lifting and other move-in day musts are out of the way, it's time to enjoy your new home!
Are you ready to turn this summer home-selling season into your home-buying season? Start looking for Pittsburgh real estate today!