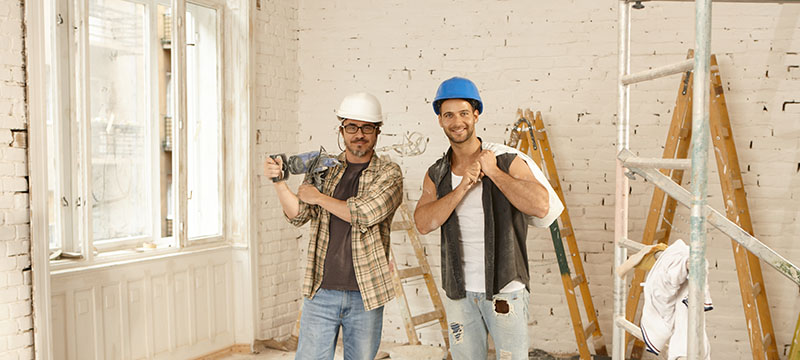 Make a Fixer-Upper into a Fairy Tale in Pittsburgh!
It sounds so whimsical, right? You find an older, classically-designed home and with just a few tweaks, you turn it into the home of your dreams! Unfortunately, if you're considering buying a fixer upper, you may have to hold those fairytale notions for just a moment.
Buying a fixer upper and renovating it into your dream home may not be as simple as waving a magic wand. But, Pittsburgh recently has been named one of the best cities in the nation to fix up a home – so, if you're in the market for a fixer upper, you can buy a great one in the 'burgh!
In order to make your experience more of a fairy tale and less of a horror story, here are a three-things to look for when you want to buy a fixer upper:
1. A Home Inspector that Specializes in Older Homes
Needless to say, the home inspection process for a fixer upper is a bit more intense. So, you want to make sure that your selected inspector is ready for that challenge. Look for a home inspector that is accustomed to dealing with older homes. Why is that so important? An inspector that typically reviews newer homes may consider many otherwise-OK things to be wrong, simply because he or she is not used to seeing the way older homes are constructed. Of course, you want to be thorough; but, you don't want to pass up a home that may be perfect for you because your inspector is unfamiliar with older construction methods.
2. A Trusted Real Estate Agent
When you're looking to buy a fixer upper, location is one of the most important things to consider; so, it is wise to work with a reliable real estate agent that is familiar with an entire region. Finding and fixing up a home in a rapidly-growing neighborhood is more likely to yield a greater return on your investment!
Another reason it is so important to work with a knowledgeable real estate agent is that buying a fixer upper in a historical district may cost you more than you're budgeting for. No, you won't find all fixer uppers located in a city's historical district; but, if you do find one there, the renovation process may be more involved than a typical permit process. Buying a home in a historic district can require specific or original materials that can significantly increase remodeling costs. So, tap into your real estate agent's knowledge when it comes to where you want to buy!
In addition to finding the right fixer upper for you, don't forget about all of the other important aspects of buying a home. You know, finding a lender, securing a mortgage, making an offer, possibly negotiating on price or included items, and, yes – all of the other parts of the typically 45-60 day closing period. Don't forget how vital your agent's role is in that process!
3. The Home Features You Can't Overlook
From the foundation to the roof and everywhere in between, examining a fixer upper is quite a bit more intense than your ordinary home walk-through. Of course, your inspector will be scouring the place up and down; but, you should know what to look for, too. Here's a quick and dirty list of problem areas to look for in a fixer upper:
Basement cracks
Roof leaks
Leaning structure
Faulty or insufficient wiring
Leaky pipes
Mold and mildew
Drafty doors and windows
An aging heating system
Certainly, these problem areas can be addressed, but they may be more than you had been budgeting for. They may not be deal breakers, but you've got to be prepared for some additional costs when it comes to a fixer upper.
Are you in love with the idea of finding a fixer upper and turning it into your fairy tale dream come true? We would love to be a part of your journey!