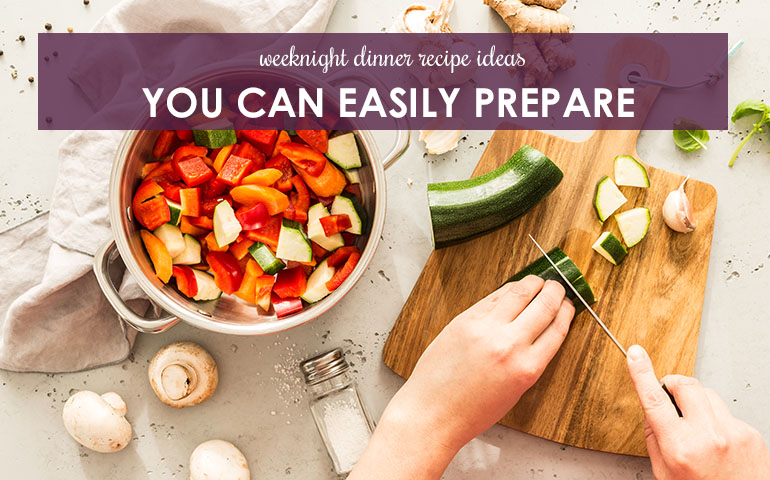 Weeknight Dinner Recipe Ideas You Can Easily Prepare
Are you getting burnt out from eating the same rotation of meals and take out? Thinking of new and creative dinner ideas every night can be challenging, especially with a house full of people. That's why we have put together a short cookbook of recipes that will spark your cooking skills and leave your taste buds happy!
For a night when you want something quick and easy, pull out the instant pot and make these ground beef tacos! You probably even have most of the ingredients at home. Once the beef is done, toast some flour tortillas and top with your favorite taco ingredients!
Skillet Lemon Dill Chicken
This speedy dinner can be ready to serve in just 30 minutes from start to finish! All you need is some boneless, skinless chicken thighs. Give them a good sear until they are fully cooked through. From there, you'll use all the pan drippings with some flour, chicken stock, lemon juice and fresh dill to create a gravy to top it off!
This is a dish you will want to make when you have some extra time on your hands and maybe even get the kids involved! This homemade pasta recipe will have you feeling like you are in Italy! When finished, toss the pasta in some fresh sauce of your choice and enjoy!
If you love Indian food, but don't want to spend hours making it, this Chickpea Curry is your answer! Ready in just 15 minutes, you will have a delicious and healthy meal to feed your family!
The quesadilla makes for the perfect and easy weeknight dinner and it's perfect for when you're in a rush! The creamy avocado adds healthy fats and richness to the filling without the need for a massive amount of cheese.
We know cooking can be hard, especially when you have to come up with new recipes every night. We hope that this collection of recipes will give you some motivation in the kitchen again! Feel free to share pictures of your recipes with us on social media!