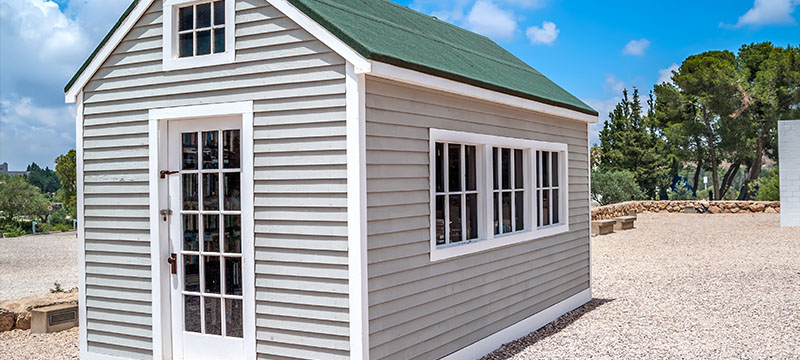 Tiny Houses... Is Less Really More?
By now, you've probably heard about the tiny house movement that's sweeping the nation. You know, living simply in a small home. And, by small, we're talking around 500 square feet… or less.
Though many of today's home buyers may be more inclined to look for that sprawling house with at least one extra bedroom, an office or playroom and even a finished basement, there's got to be a reason that tiny homes are creating such a stir right now, right?!
No, you may not be able to find any tiny home developments in Pittsburgh anytime soon; but, one particular tiny home in a Pittsburgh suburb has been quite the talk of the city recently, which has prompted us to take one big glimpse into the world of tiny houses.
What we've come up with could be welcome news to any potential home owner, from first-time buyers to serial home buyers who frequently move to seasoned home owners who are ready to (majorly) downsize.
Here are three great BIG features of tiny houses:
1. They're inexpensive to build. Because you're talking about a very minimal amount of square footage in a no-frills kind of environment that typically does not include a foundation, tiny homes do not have too many construction costs to account for. From this perspective, tiny homes also are easily constructed in a shorter amount of time than a larger home might take. Sounds like one large win for a tiny home buyer!
2. So, they're inexpensive to buy… and, maintain. For obvious reasons, tiny houses do not usually carry the hefty price tag that larger homes do. When a builder is paying less to construct a home, they're going to share those more-than-tiny savings with a buyer. Similarly, tiny homes naturally are going to be less expensive to maintain than the 2,000+ square-foot homes that are considered more of the norm when it comes to size. Less space equals less spending on electric, gas, water, taxes and more! Hmm… little-to-no mortgage and a drastic drop in utilities? Chalk up a second win for the tiny home movement!
3. Oh yeah… and, they can be portable! Anyone who has ever had to pick up and move – even just once – can appreciate this large fact about a tiny house: they can be built on wheels! Talk about a forever home! Some tiny house buyers realistically could live in their tiny homes forever – despite career changes, relocations or empty-nesting! Tiny houses can be built on wheels; so, if an owner needs to pick up and move for any reason, they simply can roll away – no packing needed!
The cons? Well, the house is tiny. Seriously, it's tiny!
Could you live in a tiny house? Comment below.