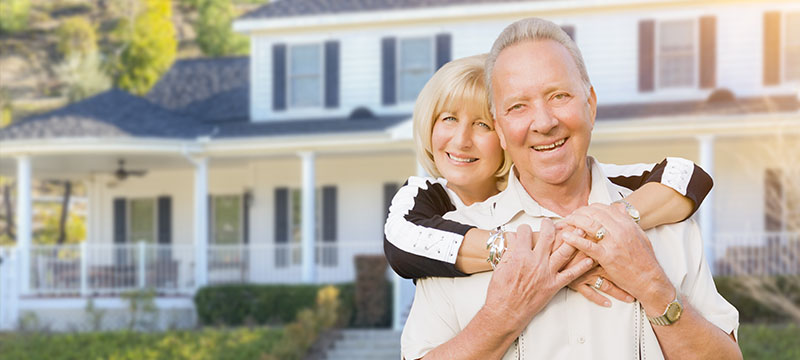 Empty Nest? Time to Evaluate Retirement Living Options!
It's back-to-school season for students across the country, but what about the empty nesters that may be left behind? Many Americans that have reached or are nearing retirement may be faced with a multitude of questions about their living situations.
When left with an empty nest, many older Americans choose to downsize, look for retirement communities or seek assisted living options. But, what option may be best for you or your loved ones? Certainly, it's an important decision that deserves research and planning, so here's the breakdown on a few available senior living options:
1. Simply, Stay Put: There's no rule of retirement that says you can't stay in your "forever home." However, you may need to evaluate that your forever home will be able to accommodate changing needs. Of course, you'll need to determine whether you will be able to handle home maintenance or if you will pay someone to do so. Think about possible future health needs and whether you may need to remodel any part of your home to accommodate easy living for the long term. Don't forget about how your monthly mortgage payment may affect your retirement funds, either.
2. Downsize: For many older Americans, downsizing seems to be the way to go. They'll sell off their home and extra belongings in favor of purchasing a smaller home that may be less expensive and easier to maintain. Why? Frankly, when some reach retirement age, they don't need the space, headaches or jumbo-sized utility bills that maintaining a larger home may entail. While a smaller home certainly may mean a lower mortgage and less maintenance, buying any new home also means factoring in closing costs and possibly other fees and taxes, depending on the home's location.
3. Find Independent, Community Living: There are many communities that are designed for older Americans who are ready to live a maintenance-free, relaxing retirement among others seeking the same lifestyle. They may include amenities like pools or golf courses, but they'll also likely be accompanied by covenants and homeowner association fees. Retirement communities typically offer independent living options that range from condos to single-family homes.
4. Seek Assisted Living: For older Americans that foresee a need or have an immediate need for daily help, assisted living communities offer a combination of both care and independence. They are staffed by professionals who can help with everything from bathing and administering medications to grocery shopping and dining. Assisted living communities usually offer residents apartment-style living, rented on a month-to-month basis.
If you or an older loved one has been considering a changing lifestyle and home needs, how do you decide what option is best? Don't go it alone! Involve family members and any caretakers; be sure to consider all costs; and, try to anticipate long-term health needs.
Finally, don't be afraid to check out all of your living options as you head toward retirement. Visit our Senior Services page for even more information.