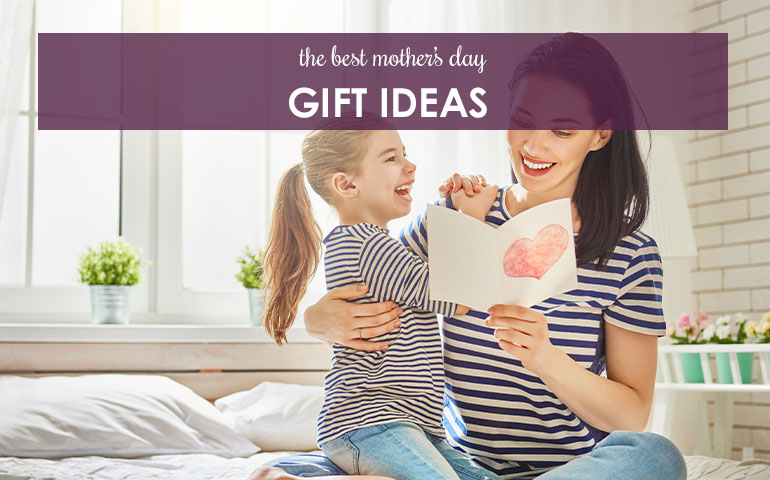 The Best Mother's Day Gift Ideas
Your typical Mother's Day festivities might look a little different this year, but that doesn't mean you can't celebrate your wife, mother, or any influential woman in your life! From the simplest craft to that big-ticket item she has been dying to have, there are so many great gifts or acts of service that you can gift for Mother's Day this year.
Plants or Flowers
Getting to the greenhouse might be a little hard this year, but there are a lot of great online shops that offer beautiful flower arrangements, full-sized plants, and unique pots. A lot of greenhouses have also just opened up for online ordering and curbside pickup. Sewickley Creek Greenhouse is open to the public, with proper social distancing practices and also offers online orders. Bloomscape has a full shop of potted and ready-to-go plants that would be a great gift for someone with a green thumb. Urban Stems is also offering contactless delivery for Mother's Day arrangements. Check out their selection here.
Cook a Nice Dinner
Something as simple as cooking her favorite meal is a great gift this Mother's Day. You could also purchase a cooking class for something fun to do together. A lot of companies are currently offering cooking classes through Zoom. This is the perfect opportunity to learn to cook in the comfort of your own kitchen and use your own tools!
An Amazon Prime Membership is a great gift for Mom, especially if she likes to read. Prime memberships include free Kindle downloads for a year and up to 20% discounts on other Amazon products.
Loungewear
There is no better gift for Mom than loungewear this Mother's Day. Cute and comfy loungewear has become a big trend during the stay at home orders. There are so many options to choose from on Etsy, Target, and Nordstrom online!
Legacy Box is the perfect gift for a sentimental mom. Send in old photos, videos or moments and Legacy Box will digitalize them for you. All you have to do is send them off and you will get your items back plus a thumb drive, cloud storage, or DVD that you can watch and relive memories anytime!
Maybe you are looking to splurge on Mom this Mother's Day. For the sporty mom, the new Apple Watch might be a great gift. Apple is offering free shipping and even trade options for those upgrading a watch!
Gift Card
If you can't make it out to the store, you can still treat mom with a gift card to her favorite store, nail salon, or spa! This is a great gift that she will be able to use online or when stores and salons open back up!
Mother's Day will be different this year, but the best Mother's Day gift ideas still show your love and appreciation for your mom whether you're staying at home together, or miles apart. Even giving her a call or sending her a thoughtful Mother's Day gift will add a little brightness to her day.