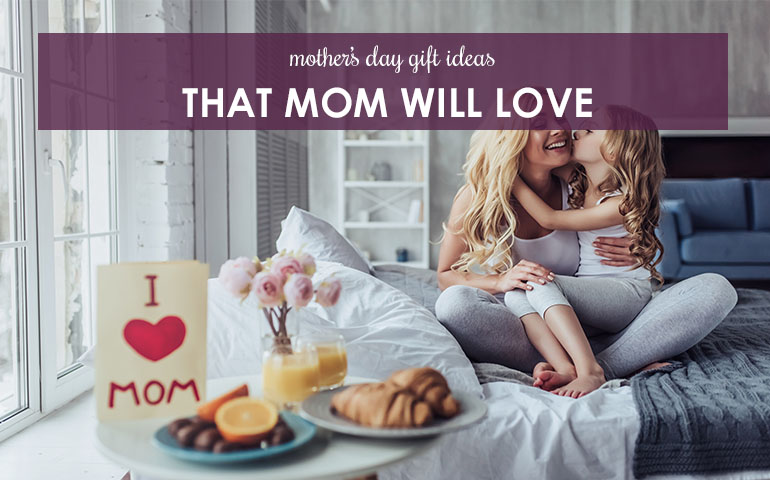 Mother's Day Gift Ideas That Mom Will Love
Your typical Mother's Day festivities might look a little different this year, but that doesn't mean you can't celebrate your wife, mother, or any other influential woman in your life! From the simplest craft to that big-ticket item she has been dying to have, there are so many great gifts or acts of service that you can gift for Mother's Day this year.
Cook a Nice Dinner
Something as simple as cooking her favorite meal is a great gift this Mother's Day. You could also purchase a cooking class for something fun to do together. A lot of companies are currently offering cooking classes through Zoom. This is the perfect opportunity to learn to cook in the comfort of your own kitchen and use your own tools!
Plants or Flowers
Getting to the greenhouse might be a little hard this year, but there are a lot of great online shops that offer beautiful flower arrangements, full-sized plants, and unique pots. Bloomscape has a full shop of potted and ready-to-go plants that would be a great gift for someone with a green thumb. Urban Stems is also offering contactless delivery for Mother's Day arrangements. Check out their selection here.
Audible Membership
An Audible Membership is perfect for a mom who loves to read, but is always on the go. Audible is currently offering a free 30-day trial, but is only $14.95 after that. Audible is available for download on all devices and Mom is sure to love the ease of reading that comes with it!
Spa Set
Just because the salons are closed, does not mean that you can't treat Mom to a spa day at home. There are some really great pre-made spa sets on Etsy or you could go to a store like Target and make your own. All you need is some bubble bath, a face mask, a candle and maybe even a book you think she would enjoy. This is an easy and creative way to treat your mom!
For the coffee-loving mom, keep her caffeinated for the long term with this coffee subscription. Each month this subscription delivers a bag of coffee beans from around the world, along with a postcard from the coffee's origin country (places like Kenya, Ethiopia and Costa Rica) and tasting notes and brewing tips!
Personalized Charcuterie Board
A cheese board is never a bad gift idea, but storing them can sometimes be hard. That's why this bamboo one from Uncommon Goods is perfect! The circular board folds into a wedge shape when not in use, and can transform into a large, multi-tiered board, complete with a drawer containing two stainless steel cheese forks and two knives. This gift is great for any mother who loves to entertain!
Mother's Day will be different this year, but the best Mother's Day gift ideas still show your love and appreciation for your mom whether you're staying at home together, or miles apart. Even giving her a call or sending her a thoughtful Mother's Day gift will add a little brightness to her day.