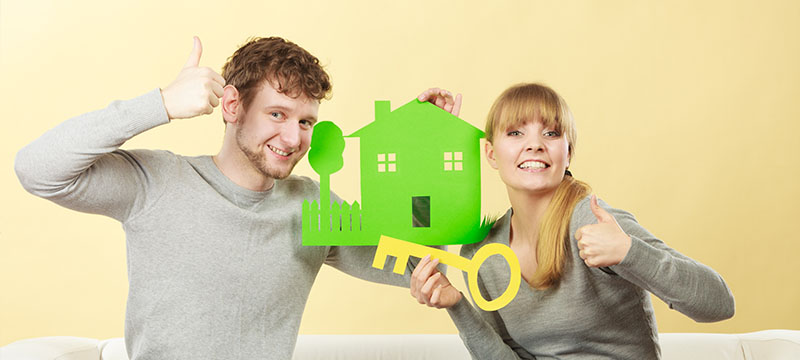 SCORE! How You Can be a Home-buying Champion without Great Credit!
Potential home buyers with bad credit could be feeling a bit like an underdog that is losing the big game of homeownership as they head into the final quarter of play. However, though bad credit may be enough to keep you down, it is not enough to prevent you from winning when it comes to securing financing and feeling like a champion when you finally become a homeowner.
For someone with bad credit, the path to buying a home may take a few extra plays, but it is absolutely possible. Here are three playbook pages that someone who wants to buy a home with bad credit should study:
1. Put More Money Down
One great way to show mortgage lenders that you are serious about wanting to obtain a loan is to prove that you're "in it to win it" and you can do this by saving up more than a minimum percentage to put down on a home. In fact, potential home buyers with bad credit may have to save up to 20% of a home's purchase price in order to be approved for financing with some lenders. Basically, a willingness to put more money into a home, despite less-than-stellar credit, can show lenders that you're committed to making home ownership work for you.
2. Consider an FHA Loan
Although some lenders may not require home buyers with bad credit to put down more money up front, they may expect these buyers to accept a higher interest rate and private mortgage insurance, not-so-lovingly referred to as PMI in the mortgage world. Because some lenders, like the Federal Housing Administration (FHA), are willing to offer loans to buyers who put as low as 3.5% down, PMI protects them from losing money if the buyer defaults. Buyers with bad credit who may be approved for a FHA loan may be happy to know that PMI can be cancelled once there is only 78% of their loan balance remaining.
3. Rent-to-Own
Every seller in today's real estate market may not be willing to offer buyers with bad credit a rent-to-own agreement, but some will. For those that won't, there is additional help out there, too. If you've got bad credit, but you're serious about buying a home, you can ask a trusted real estate agent about working with Home Partners of America. For qualified homes, Home Partners of America will buy the home and rent it back to a prospective buyer for up to five years. After an initial one-year financial commitment is met, the potential home buyer has the option of purchasing the home from Home Partners of America. Not only are they able to get the home they've selected right away, but they are able to realize their ultimate dream of home ownership. How is that for helping the underdog to win the big game when it comes to owning a home?!
If you have bad credit and none of these three options seems to be helping you to gain any ground toward homeownership, don't give up. Continue working to improve your credit by making more-than-minimum payments to your creditors on time each month; pay off some debts entirely; and, steer clear of opening any new lines of credit.
Eventually, your credit score will improve and you will find the right lender to help you buy a home… even if the process does take you into overtime of the big game!
This post is sponsored by PA Preferred Mortgage:
Pennsylvania Preferred Mortgage is a full service mortgage banker and is a member of the Prosperity Home Mortgage, LLC family. Specializing in residential and refinance loans, Pennsylvania Preferred Mortgage offers a wide range of mortgage products, including fixed and adjustable rate mortgages, jumbo loans, Federal Housing Administration (FHA) and Veterans Affairs (VA) loans, and renovation financing. Learn more at www.papreferredmortgage.com.