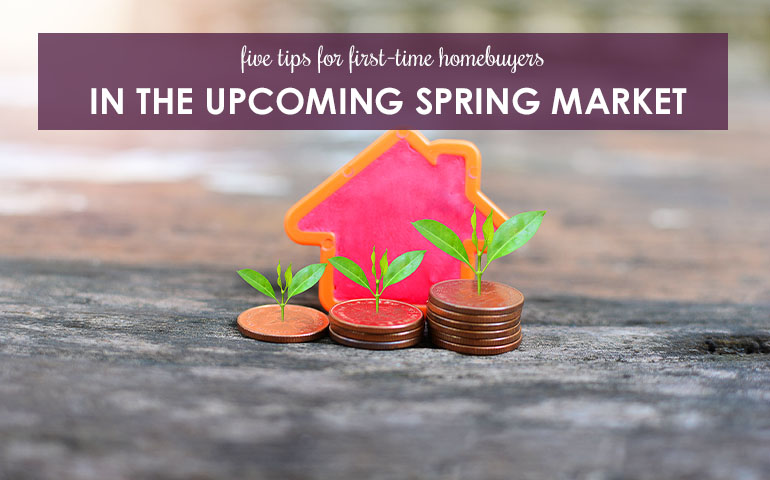 Five Tips For First-time Homebuyers In The Upcoming Spring Market
The spring real estate market can be intimidating for any buyer. This is particularly true if you have never bought a home before. First-time homebuyers who are facing this year's spring real estate market may have an added sense of anxiety about entering the field when it comes to getting the home they want.
But, as seasoned buyers may know, there are a few things you can do to put yourself in the best position for getting the home you desire. If you are a first-time homebuyer, here are a few tips for navigating the busy spring market:

1. Enter the market prepared to buy.
Do not even consider starting to look for homes before you get loan preapproval. Seeking out a lender and getting preapproval for a home loan before you begin your search shows you are a serious buyer, who can afford the home you make an offer on. Since the spring market is a busy one, sellers will have no time to consider buyers who may not be able to afford their home. Loan preapproval will show them you're more than qualified to shop in their home's price range.

2. Don't hesitate on a home you want.
Let's preface this tip by saying that once you find a home you truly want – you cannot afford to hesitate. During a busy real estate market, homes come and go quickly. So, you simply must make a move once you find a home that meets your needs (and/or wants!). Otherwise, you may lose out on a home (or even homes) that could have been the one for you. With that being said, do not rush into a home because you feel pressured to buy. The right home for you will come along!

3. Be flexible, if possible.
Because homes can come and go quickly during a busy spring market, you may find that a little flexibility goes a long way when it comes to sellers. During this time of year, sellers may be trying to buy and sell a home at the same time. So, if you're able to work on their timeline, you may be seen as more competitive than other buyers.

4. Make a strong offer that you can afford.
While quick decisions and some flexibility can get you far with sellers in a bustling spring market, a strong offer will obviously put you in a good position too. But, make a smart, strong offer. Consider your limits before you overextend yourself on your first home. Often times, homeowners may not consider things like utility fees or the costs of furnishing a home when they review their loan preapproval price. Make a strong offer that you'll be able to live with when it comes to your first home.

5. Get some professional help.
During the busy spring market, a first-time homebuyer is not going to want to go it alone. Instead of trying to navigate through the market by yourself, find a real estate agent that you're compatible with. The more experience they have with first-time buyers, the better. Buying a home is hard enough—doing it the first time around deserves some experienced help!