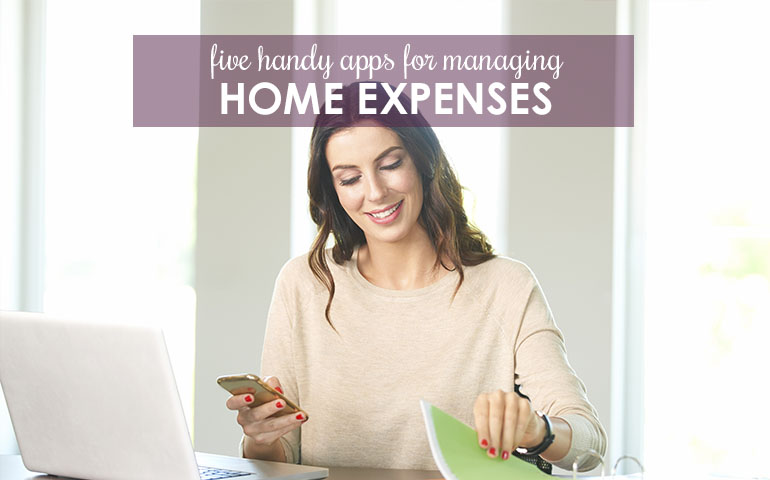 Five Handy Apps for Managing Home Expenses
OK, homeowners, we know you've been spending a lot of time indoors during this icy, cold winter managing your social media accounts. Haven't we all? But, now that spring is near, the time for spring cleaning and other home renovation and maintenance projects is upon us. So, wouldn't you say it's time to start managing some of your common homeowner expenses as well as you manage your social media accounts? App-solutely!
Luckily for all of us Facebook and Twitter junkies, it is easy to keep up with the latest social media news and keep up with our homeowner expenses all at once. While you're busy updating your statuses today, check out a few of the best apps out there for managing your homeowner expenses, too:
HomeZada – Homeowner tasks like home improvements, routine maintenance and even taking an inventory of your tools have never been so easy! The HomeZada app even helps you plan for projects like remodeling and landscaping by tracking your shopping habits, allowing you to conduct research and assisting with budgeting. If you're one of those people who can never remember when they last changed the batteries in their smoke detectors or replaced the furnace filter, HomeZada can set automated reminders for your home maintenance. You can even store photos and documents to help you take an inventory your home tools and other maintenance supplies.
HomeSavvy – Like the idea of a customized home maintenance schedule? HomeSavvy is one app that will take your home maintenance one step further by not only sorting out what needs to be done and when, but also explaining DIY steps to help save you money and recommending cost-saving preventative strategies, too. HomeSavvy will also help you find trustworthy, pre-screened professionals and give you advice on tools that are seasonal essentials.
Home Maintenance – Though the name of the app is a constant reminder of those little tasks that can sometimes be a pain, Home Maintenance is a great app for keeping a record of your repair schedule. It is particularly helpful if you own multiple homes, like a vacation home or rental properties; because, Home Maintenance can track the repairs on them all. The app will maintain a list of service history, trusted repair professionals and specific repair costs.
Renovation Budget Tracker – OK, enough about repairs and routine home maintenance. What about those home projects that you actually want to complete? You know, like chair rail in the dining room or crown molding in the entryway? Renovation Budget Tracker is a go-to app for making sure that any home project stays on budget. Not only can you keep a running tally of expenses during the renovation process, you also can set a countdown clock to track the timeline of when the renovation should be complete!
HomeBudget – Now, on to the app that ties all the maintenance, repairs and renovations together. HomeBudget is an integrated expense-tracking app that offers budgeting support and analyzes expenses. It will help you keep an eye on your account balances and upcoming bills. So, whether you're planning for home renovations and upgrades or an unexpected repair or other expense comes along, HomeBudget helps you make sure that everything your home needs is in the budget!
While there may not exist an app that actually will complete your home maintenance, repairs or renovation projects for you, there is a multitude of technology that will make taking care of those tasks a lot easier to track. So, you may be more excited about updating your status for the weekend or tweeting about #thedress right now; but, these five apps are sure to get you at least a little amped up about managing your homeowner expenses, too!