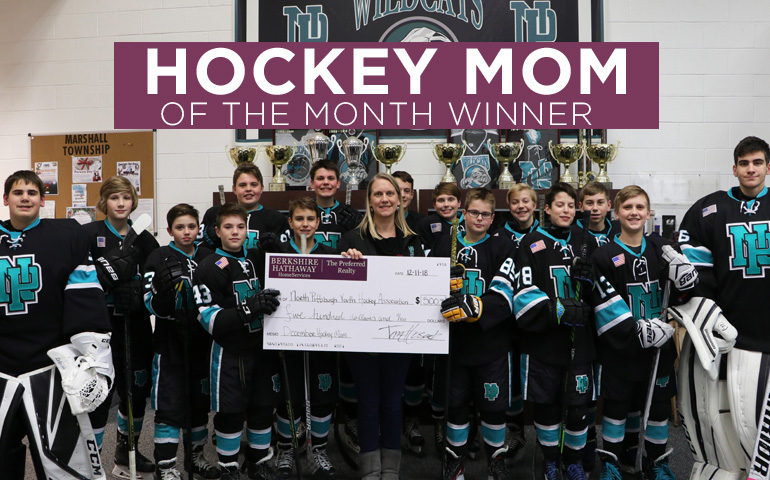 Congratulations to the December 2018 Hockey Mom Winner!
Congratulations to Julie Soose, Hockey Mom of the Month for December. Being a Hockey Mom is familiar territory for Julie as her three children, Aidan, Tristan and Lydia, all play. Julie is actively involved with the North Pittsburgh Wildcats 16U Midget team the 14U Bantam team where she is the Team Manager for both. As Team Manager, she is called upon to coordinate all of the administrative tasks, team finances, and scheduling of ice time, games, tournaments, etc. Julie also holds a position on the North Allegheny Ice Hockey Board where she serves as Registrar.

Outside of the hockey rink, Julie is just as busy in her daily life. Residing in Sewickley with her husband, Ryan, Julie works as a day-to-sub for North Allegheny school district and serves as President of the Franklin Elementary School Parent Faculty Association organizing family events, student activities, and fundraising programs. Along with being a devoted Hockey Mom, Julie is also a devoted band mom where she is a chaperone for the NA marching band. Congratulations again to Julie for being a great mom!