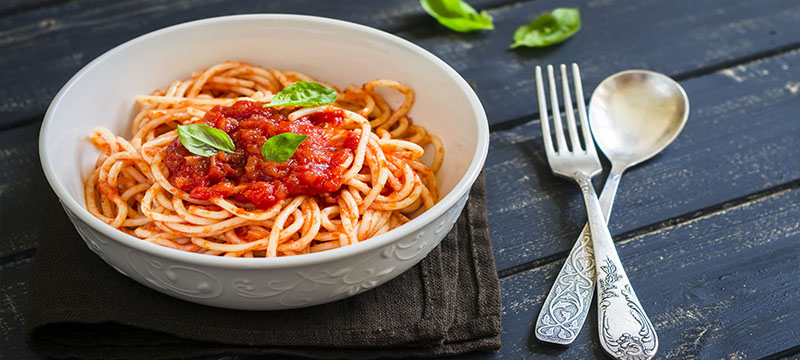 Celebrate National Spaghetti Day with Pittsburgh's Best Pasta!
Talk about totally derailing your New Year's resolution before you even get started! Tomorrow is National Spaghetti Day! How can you not indulge in those oh-so-crave-worthy carbs?! Now, Pittsburgh may be known for regional favorites like pierogies and Primanti Bros., but anyone who lives in Pittsburgh will tell you that there is some pretty good pasta to be found in the city, too.
In honor of National Spaghetti Day, here are five places to get some of the best pasta in Pittsburgh:
Pittsburgh's Lawrenceville suburb boasts of this spaghetti spot, widely known as one of the city's best Italian restaurants. The Tuscan Italian restaurant has been dishing out fresh, hand-made pastas since opening in 2005. Why does Piccolo Forno have some of the best spaghetti in Pittsburgh? Maybe because they still keep founder, Antonio Branduzzi's words close, "Fare Tutto con Amore" or "make everything with love."
Located in Pittsburgh's Cultural District, Sienna Mercato actually offers three dining options under one roof. So, when it comes to gourmet Italian cuisine, they've got everything from spaghetti and meatballs to wine and more! In fact, Sienna Mercato was so in demand when it came to Pittsburgh pasta that they opened a sister location, Sienna, in Market Square.
Pittsburgh's historic South Side nestles this quaint Italian kitchen that specializes in Sicilian and Mediterranean dishes. What does that mean for the city's spaghetti scene? It means that spaghetti lovers across Pittsburgh can pair their favorite pastas with seafood like shrimp, scallops, mussels, calamari and so much more!
4. Pastoli's
If you're looking for a traditional spaghetti and meatball dinner, complete with salad and garlic bread, you've got to stop by Pittsburgh's Squirrel Hill neighborhood. At Pastoli's, you can couple those incredible Italian favorites with some of the area's biggest portions and friendliest service for a delicious, exceptional value that will keep you coming back. In fact, Pastoli's is must-try dining for spaghetti and pizza lovers, alike!
5. Pasta Too
Just southwest of downtown in Pittsburgh's Bethel Park suburb, you can find a taste of Italy in Pasta Too. The family Italian restaurant offers generous portions of favorites that range from traditional spaghetti and meatballs to eggplant parmigiana and stuffed shrimp. Perhaps their delicious secret is in their sauce, which is available for purchase at select Pittsburgh grocery stores!
If it's sounding more and more like Pittsburgh is the place to be for perfect pasta, don't wait for National Spaghetti Day to come! Sample some of the city's best spaghetti today – and try another of Pittsburgh's best pasta spots tomorrow, too!