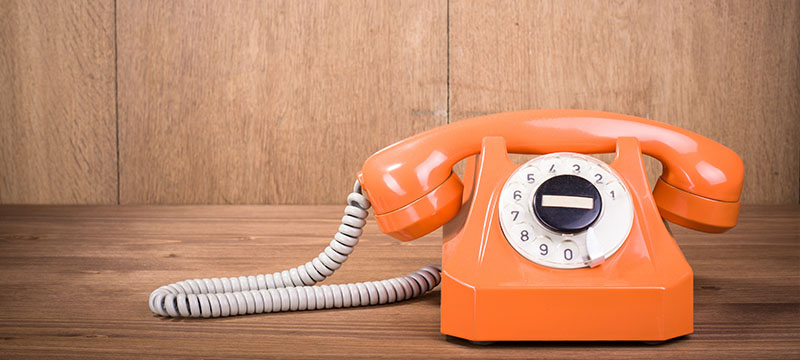 Call Me, Maybe? 15 Contacts All Homeowners Must Keep!
Admittedly, home ownership can be difficult, so many homeowners are constantly in search of ways to make their lives simpler, particularly when it comes to home maintenance, cleaning and other housekeeping duties. In many aspects of life, knowing the right people is one way to make things simpler and the realms of home ownership are no exception to that fact.
So, today, we're giving homeowners a little advice on staying in-the-know when it comes to those "right people." Here are 15 contacts that every homeowner should keep in their address book, if not on speed dial:
1. A Home Warranty Company
This contact is particularly important for the owners of newly-constructed homes. For home issues from nail pops to foundation cracks, new constructions are typically covered by a warranty company that will remedy issues at no cost to the home owner.
2. A Home Insurance Company
In the case of a fire, storm damage, theft or vandalism, a homeowner's insurance company is one the first calls they will need to make. No home owner wants to be digging for their insurance information while also dealing with one of these home emergencies.
3. Local Police and Fire Officials
Though no one wants to think about things like crime or fire occurring in or around their homes, it is simply a good idea to be prepared for anything by keeping your local police and fire contacts close.
4. A Home Security Company
If a home is protected by a home security system, the homeowner should have the company's contact readily available – and it may not even be in case of an emergency. Some systems are hypersensitive, which can cause a homeowner immense worry, if they are not able to quickly investigate the reason for alarm.
5. An Electrician
Speaking of tripping alarms, when it comes to a home's electrical system, most homeowners just aren't wired to handle maintenance issues or repairs. For everything from rewiring a home to replacing fuses to installing lighting, it is important to have a trusted electrician around.
6. A Plumber
While any homeowner may be able to unclog a toilet, knowing a good plumber is a must when it comes to remedying slow drains and fixing leaky toilets. Instead of becoming flushed when a plumbing issue arises, keep a trusted plumber's contact easily accessible.
7. A General Handy Person
For small home repairs like replacing a window, painting a room or replacing a tile, it is important for homeowners to know someone who can help. Whether the homeowner doesn't have the time or knowledge to perform these tasks, they need to know someone who can.
8. Utility Company Representatives
Who do you call when the power, cable or internet goes out? Who can you call if your water isn't working? Though they all may fall under the "utility company" umbrella, homeowners should add everyone from the gas, water and electric companies to the cable, internet and trash removal services to their address books.
9. A Pest Control Company
Even more annoying than losing internet service are species like spiders, bees and mice. So, it is a good idea to have a pest control company contact to call or to keep on retainer!
10. A Community Representative
When a homeowner wants to make changes to the inside or outside of their home, they sometimes need to obtain a permit from the township, borough city or county where they live. Not doing so could cost extra or shut down a project altogether.
11. A Home Inspector
You may not only need to hire a home inspector when you're looking to buy or sell a home. Sometimes, it is a good idea to have a home inspector around for preventative maintenance reasons, during repairs, or even when you can't identify a funky smell in your home.
12. A School Official
For any parent, this one is a no-brainer. In case of any cancellations, delays or personal emergencies – at home or school – of course, you need a school contact.
13. Poison Control
If you've got children or pets, you've got to know the poison control hotline. Though you may keep cleaning products or other chemicals high enough where even you can barely reach them, it only takes one accident to cause damage to a beloved child or pet. You've got to be prepared for anything.
14. A Trusted Neighbor
When you're not able to look after your own home, you want to be in touch with someone who easily can. Maybe it's your next door neighbor, a family member or friend that lives close by. You may even have their number memorized, but if not – make sure it's at the top of your contact list!
15. Your Real Estate Agent
Of course, you need your real estate agent when you're planning to buy or sell a home; but, you may just want to call them over for next weekend's BBQ! All jokes aside, real estate agents typically have a bevy of trusted service professionals at their disposal, so whether you're planning to buy or sell, make some repairs or are even looking to refinance your home, your trusted real estate agent may be just the person you should call!