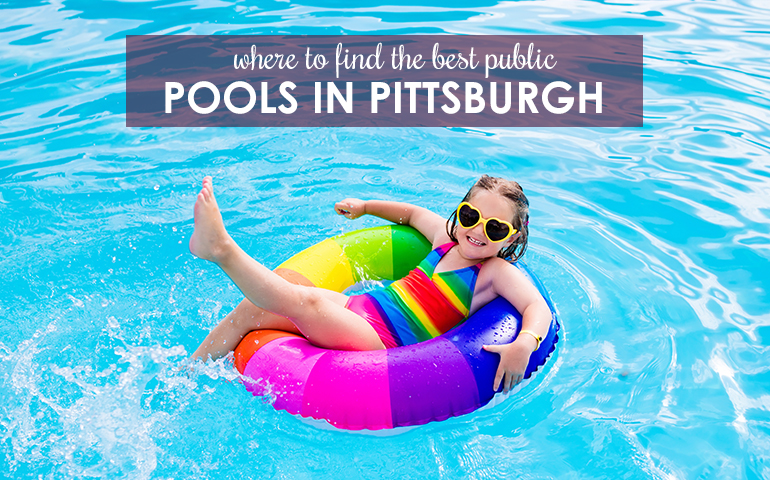 Cool Off at Some of the Best Public Pools in Pittsburgh
As the month of July approaches this weekend, it's time to make a game plan for keeping cool over the long, hot summer days ahead. What better way to chill off this summer than by spending the day by the pool?

Don't have a pool at your home? If you live in or around Pittsburgh, you're in luck. The region has a plethora of public pools for residents and visitors to choose from. Today, we're showcasing just five of our favorite public pools in Pittsburgh. Spend the day at any one of them and you're sure to splash into some cool summertime fun!

Here are five of Pittsburgh's best public pools:

1. Dormont Swimming Pool
This historic pool in Pittsburgh's South Hills offers fun for the whole family. From swim classes, splash areas and small slides for beginners to lap pools and much larger slides for veteran swimmers, the Dormont Swimming Pool is a hit with just about everyone! It's open every day of the week, so be sure to splash in for summertime fun.

2. Settlers Cabin Park Wave Pool
Whether you like riding waves or waterslides (or just playing at the playground), the pool at Settlers Cabin Park has what you need. Just west of downtown Pittsburgh, this popular summer hot spot is open to the public every day—it's a must stop as you're splashing your way through the city.

3. North Park Pool
In Pittsburgh's Allison Park neighborhood, the North Park Pool is nestled among acres of activities that include golfing, hiking and even fishing and kayaking in the park's very own lake. When you're done swimming laps or just cooling off in the pool, dry off and enjoy some of the other activities in this expansive Pittsburgh park!

4. Boyce Park Wave Pool
When you head just east of Pittsburgh, you'll find the Boyce Park Wave Pool, which may just make you feel like you're spending the day at the beach—without getting sand everywhere, of course! There's no need to pack a lunch when you head to Boyce Park either. Instead, treat yourself to poolside refreshments while you ride a few waves in this Allegheny County pool.

5. Magee Pool
Located in Pittsburgh's Greenfield neighborhood, Magee Pool is a great place to escape summertime heat and even find some shade. This pool is part of the Citiparks swimming program, so it's perfect for all swimmers – from those who are just getting their start to those who are ready to compete!

These five pools will help you keep cool in and around Pittsburgh this summer, but the city offers other great places to escape the heat too. Check out even more public pools in Pittsburgh today!