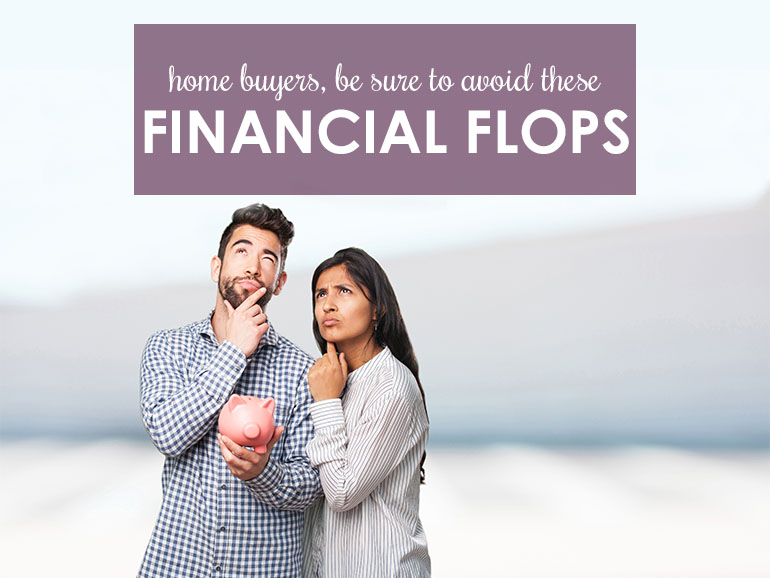 Avoid These Five Financial Mistakes When You Buy a Home
For many of us, summer's official arrival means it is time for vacations, concerts and other outdoor fun. Of course, all of that excitement comes with a price. If you're in the process of buying a home, spending on summer activities may be more than you have bargained ? or budgeted ? for!
To help homebuyers avoid costly money mistakes this summer, we've compiled a list of five common financial blunders. We're also giving advice on how you can avoid them!
1. Not knowing your credit score.
Good credit can not only help you secure a home loan, but it also can help you get a great mortgage rate. Bad credit can not only prevent you from getting a great rate, but it also can prevent you from being able to purchase a home. Nonetheless, some homeowners remain unaware of their credit score, even as they're planning to buy a home. Instead of remaining in the dark about your credit, you can get a free credit report. If you've got good credit, great! If you've got less-than-great credit, start improving your score by paying bills on time and paying off any outstanding balances.
2. Failing to compare mortgage rates.
Many homebuyers breathe a little sigh of relief once they find a mortgage lender and gain home loan preapproval. But, initial preapproval is no reason to give up the search for the best home loan. If you're sure you've found the right lender, don't give up on gaining a better rate. It is possible that you may be able to negotiate a lower mortgage rate by buying points. When it comes to getting the good rate on a mortgage, don't just settle. Shop local banks, national banks and mortgage lenders until you get the best rate.
3. Not factoring in extra costs.
Paying a mortgage is not the only monthly fee you'll have as a home owner. Along with owning a home come carrying insurance, paying utilities and completing regular home maintenance. These are unavoidable costs that come with home ownership. So, once you determine your monthly mortgage payment, ask about other expected costs. You won't want any surprises when it comes to making regular mortgage payments.
4. Forgetting to budget for your lifestyle.
In addition to those regular monthly payments, many homebuyers forget to factor in the prices they pay for the lifestyle they enjoy. We're talking about those "little" extras like Netflix, Starbucks and other must-have comforts. If those are regular fees you pay, you've got to include them in your budget when it comes to buying a home. Instead of having to cut your lifestyle, make sure you're buying a home that is within your means.
5. Going spend-crazy after you get preapproval.
Once buyers receive mortgage preapproval, find a home and have an offer accepted, they may get the urge to start furnishing their new home, right away! But, making any large purchases during the closing process could negatively affect your home-buying potential. Taking out new lines of credit while you close is strongly discouraged, too. Basically, altering your financial situation in any way can have a big impact on your mortgage approval process. .
Buying a home in summer does not have to mean that you sit out on summertime fun. But, it does mean that you may need to be a little more mindful when it comes to your regular spending and expenses.
This post is sponsored by PA Preferred Mortgage:
Pennsylvania Preferred Mortgage is a full service mortgage banker and is a member of the Prosperity Home Mortgage, LLC family. Specializing in residential and refinance loans, Pennsylvania Preferred Mortgage offers a wide range of mortgage products, including fixed and adjustable rate mortgages, jumbo loans, Federal Housing Administration (FHA) and Veterans Affairs (VA) loans, and renovation financing. Learn more at www.papreferredmortgage.com.