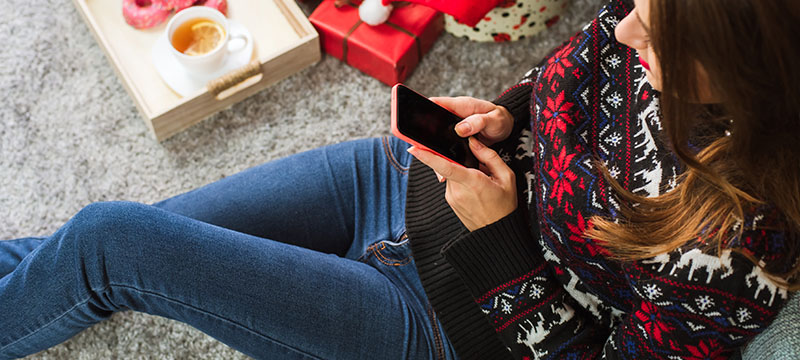 From Gifts to Gatherings - Apps Homeowners Need for the Holidays
OK, homeowner, you knew this time was coming. It's your turn to host the holidays! So, in addition to immaculately decking your halls and making sure you've picked the perfect gifts for everyone on your shopping list, this holiday season you'll also need to ensure that your home is incredibly clean and ready to welcome family and friends, who may or may not be staying with you while they're in town. Oh, and, you'll also need to plan and prepare an incredible meal, complete with appetizers, desserts and drinks.
No problem, right?!
If you're a homeowner who is a little stressed about your holiday responsibilities, there is help and it is right at your fingertips! We've compiled a list of five helpful holiday apps that you'll want to start downloading… like now:
1. Gift Finder: Everyone's got at least one person on their holiday list, who is just a bit difficult to shop for. When you are an already busy homeowner during an even busier holiday season, the Gift Finder app can help you find the perfect gifts in a hurry! All you've got to do is enter a few details about whomever you're shopping for and the app will give you a bagful of original gift ideas!
2. BuyVia: If you're a homeowner, who is looking to enhance your home's technology with a new TV, appliance or some sort of smart technology during this savvy-shopping season, BuyVia will find the lowest price for you. So, don't worry about scouring the web or racing from store to store in hopes of finding a good deal! Let BuyVia do the legwork for you!
3. Panna: You may have a few favorite holiday go-to dishes, but if you're looking to really impress your guests with some festive food this season, let Panna help! This app includes expert recipes from top chefs, but it will actually show you how to master their master techniques! Couple this app with a wine-pairing from Hello Vino and you'll be the holiday host everyone envies!
4. Pandora: How is any homeowner to host a holiday soiree with no music?! Yes, you and your guests may enjoy an evening full of holiday music, but Pandora will allow you to switch to another playlist if you so choose as the mood of your evening changes! Frankly, it's good for your workout; it's good at the office; why wouldn't it be good for your holiday hosting at home, too?
5. Flight View Flight Tracker: As if you weren't busy enough wrapping gifts and preparing meals, the last thing you want to do is spend an extra hour at the airport because your friend or family member's flight has been delayed and you had no idea! Find out exactly when your holiday guests are coming and going and where you can pick them up and drop them off with Flight Tracker!
Whether you're a busy homeowner that is hosting or not this season, these helpful apps are sure to keep you holly and jolly throughout the holidays and long into the New Year!