6 House Warming Gifts Just for Pittsburghers
Chances are you have a friend, relative, coworker, or maybe even yourself who has recently moved into a new home. While housewarming parties aren't as popular as they used to be, giving a housewarming gift is always a nice and appreciated gesture.
Before you wrap up that candle or tie the bow on a fruit basket, check out these 6 unique housewarming gifts that any Pittsburgh homeowner is sure to love!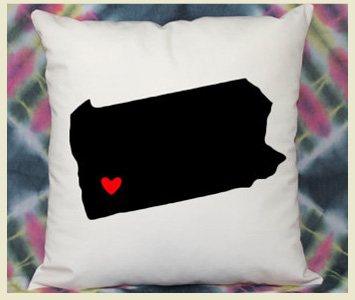 Home is Where the Heart Is
We love this Pennsylvania heart pillow! It's perfect for any current or former Pittsburgher whose heart still belongs to the Steel City. Available on Etsy for $24.99.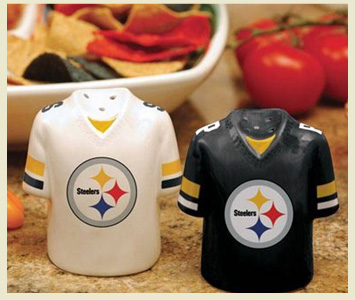 Shake It Up
Every new homeowner needs salt 'n pepper shakers. These Steeler jersey shakers are sure to put an extra pep' in any Pittsburgher's step. Find them at Fan Edge for $15.95.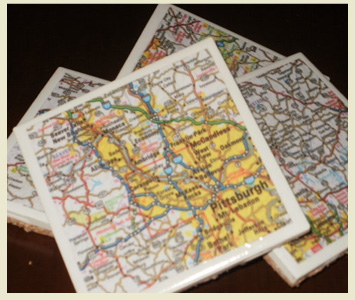 Coasting Along
Designed with a road map of Pittsburgh, you can't get "lost" giving these coasters as a gift. Get them on Etsy for $12.00.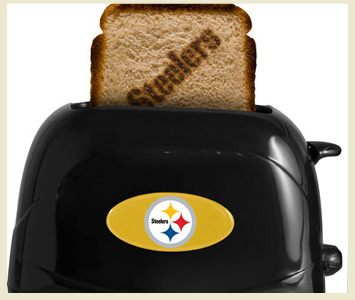 Here's a Toast…
Live, Breath… and,hmm, Eat Steelers? Breakfast will never be the same with this Steelers toaster.. it even imprints a Steelers logo onto your toast! Purchase it on Amazon.com for $28.99.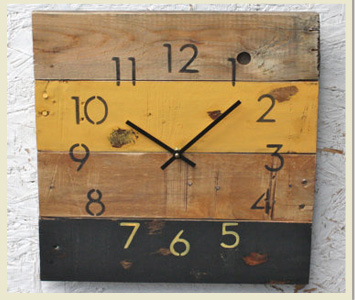 Right on Time
We're pretty sure that every Pittsburgher has to have some black and gold décor. This rustic clock is a trendy and subtle way to add some Pittsburgh love to a room. Available on Esty for $45.00.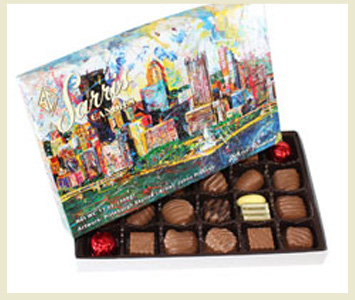 Extra Sweet
When all else fails, give chocolate! Sarris Candies offers a box of assorted chocolates with a beautiful sketch of Pittsburgh on the cover. Order them at Sarris Candies for $19.95.
Want more ideas? Check out our Pinterest Board "Housewarming Gifts for Pittsburghers."