5 Unique Ways to Display Your House Number
House numbers aren't typically something you think about when planning home's exterior appearance; however, they can be a creative and functional way to add stylish curb appeal.
We've scoured Pinterest to find the most unique ways to display house numbers. So, before you stick those boring adhesive numbers to your mailbox, try one of these ideas!
If you're looking for a very easy and inexpensive way to display your house numbers, this is the way to do it! All you have to do is spray paint a plastic planter, add adhesive numbers and insert a plant. Easy peesy! Find full instructions here.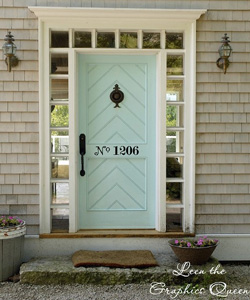 2. Not So Typical Typefaces
It's not uncommon to see house numbers displayed on the front door, but we absolutely love the way this door looks! Mixing the typefaces of the numbers will create a trendy, unique look.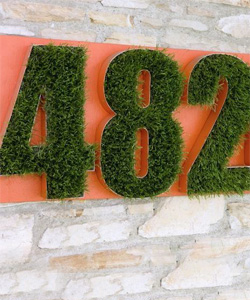 3. Go Green
How cool are these grass numbers?! If don't quite have a greenthumb, try creating these numbers using faux grass.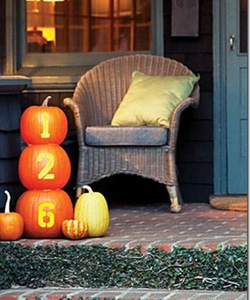 4. Stackin' Pumpkins
We all love decorating for fall! These stenciled house number pumpkins are a perfect way to add some spice to your curb appeal.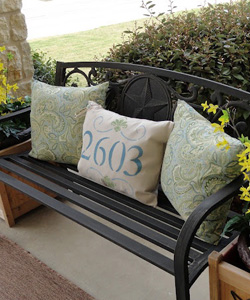 5. Pillow Talk
Have outdoor furniture on your front porch? Perfect! Adding a throw pillow with your house numbers is a cozy and creative way to display the address you call home sweet home.
Want more ideas? Check out our Pinterest board!