10 Hot Home Trends for 2014
Wondering how to make your home hot this year? Make your home the envy of your friends by incorporating the most innovative paint colors, home layouts and patterns that will be popular in 2014.
Dominating the design market, will be splashes of vibrant colors to offset the neutral undertones, open layout concepts and bold, geometric patterns trickling throughout to garnish a home's appearance.
Here are 10 new home trends that we absolutely love: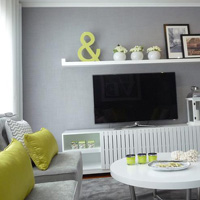 Acid Green Accents
Among this years most popular accent shades, you will find Acid Green. Pops of this color have recently started appearing on the fashion runway to pillow patterns. Although using too much of this color could be overwhelming, slight accents will create an eye-catching and contagious feel.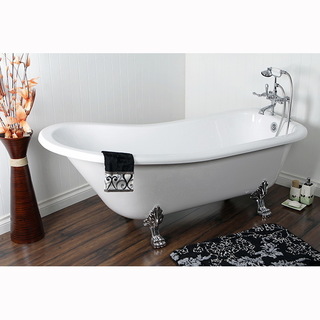 Stand Alone Tubs
If homeowners are in the market to remodel their bathrooms in 2014, they will most likely be looking to replace the old tub with a free standing one. Adding to the unique look that it radiates, the sleekness also provides more space to move throughout the bathroom.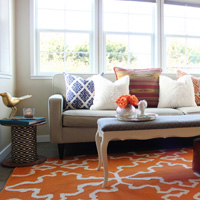 Bold, Geometric Patterns
Throughout the year, many furniture styles will continue to allude to the swinging 60's. Look for upholstery and wall coverings with bold, geometric patterns to continue to garnish a room's design.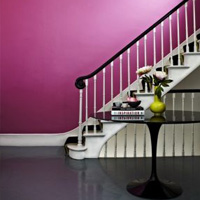 Oh So, Radiant Orchid
The color of the year is all about joy! Radiant Orchid is a captivating shade of purple that will be popping up in several industries this year including fashion, interior design and beauty. Vibes of energy, renewal and coolness can be achieved by utilizing this color around your home.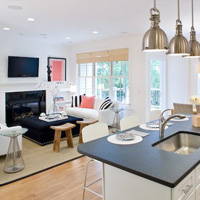 Wide Open Spaces
Bye, bye separation walls! Open layouts are still in. New construction and remodeling homes in 2014 will consist of spacious, wide open layouts to satisfy homeowner's desires.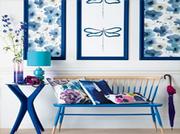 Coloring with Cobalt Blue
Bright colors are most certainly "in" this year and one of the hottest is Cobalt Blue. Refreshing to the eye and welcoming to the heart, this color will be used in diverse ways to compliment just about any room of the home.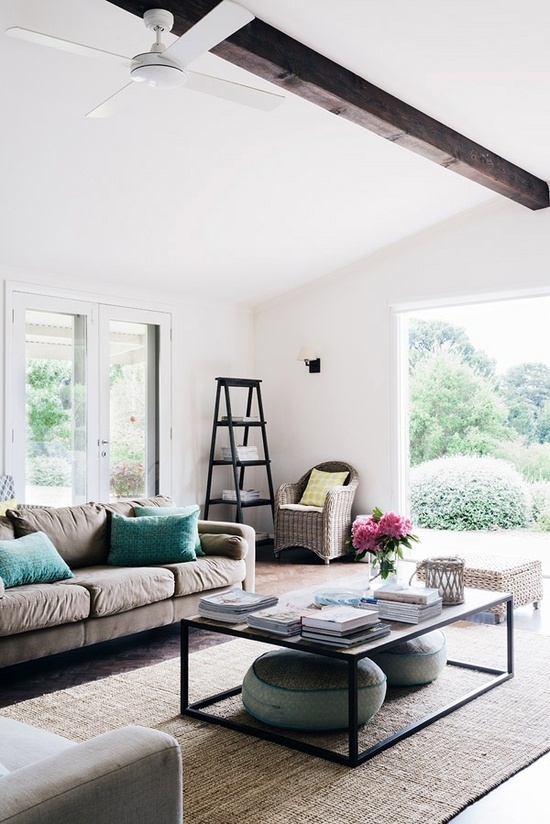 Sun Light, Sun Bright
The desire to have a home lit more by natural light than decorative fixtures will be a common trend this year. Say hello to larger windows, skylights and simple can lighting and goodbye to large decorative light fixtures in 2014.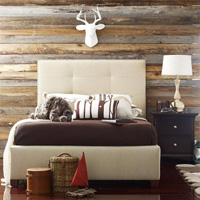 Chic Rustic Accents
Bring a little bit of the outdoors inside! Try adding combining earth tone colors (browns, tans and whites) with bolder colors (blues, yellows and oranges). Accents with a rustic feel will be really in this year! Stay ahead of the trend by incorporating wood, leaves, birds and animal prints into your décor. If you're feeling really inspired, hang up those deer antlers you've been hiding in the garage.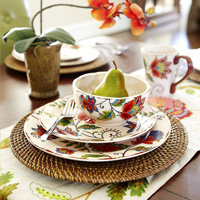 Floral Accents
No, we're not going back to the gaudy floral patterns of the 1970s, but bright floral accents will definitely be popular this year. You can subtlety add this trend to your home with floral dishes, floral accent pillows, floral throws or floral wall prints. In the spring, pick flowers from your garden to give your home a fresh feel.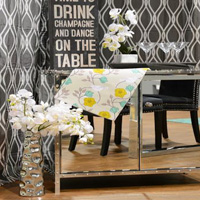 Mirrored Furniture
If you haven't noticed yet, you will start to see mirrored furniture everywhere! This reflective metallic trend will be seen on bed frames, coffee tables, dressers, bars and end tables. If you're not up for spending money on new furniture, try upcycling an old item. Check out this do-it-yourself article from Better Homes and Garden that has instructions on creating a mirrored table.