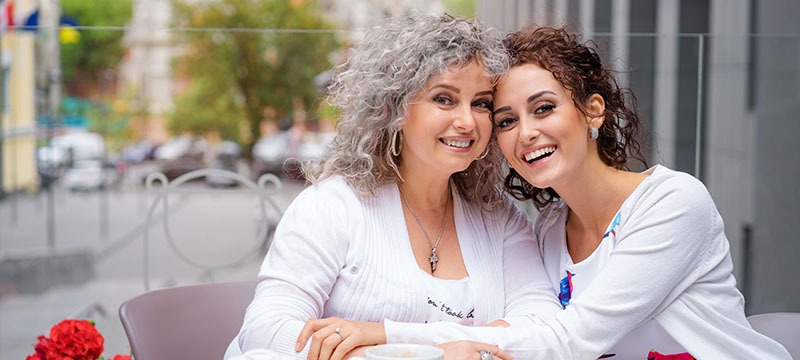 10 Fun Ways to Make Mom's Day… the Pittsburgh Way!
Instead of sending your mom the traditional bouquet of flowers this Sunday, why not consider showing her a taste of all the great city of Pittsburgh has to offer for Mother's Day. And, we're not only talking about the amazing brunch options available in Pittsburgh this weekend! There are many ways to say "thank you" to Mom in and around the city of Pittsburgh.
Here are just 10 ways to treat Mom in Pittsburgh this Mother's Day weekend:
1. Cruise through the City: What better way to soak in the sights of the city with Mom than from its famous three rivers? The Gateway Clipper is offering Mother's Day cruises with bountiful buffets from brunch through dinner.
2. Take a Bird's Eye View: She always seemed to have an eye on what you were up to and now you can give Mom a bird's eye view at the National Aviary! Mom is sure to enjoy one of the Pittsburgh attraction's interactive exhibits, like the Flamingo Frolic or Penguin Painting!
3. Enjoy an Orchestral Event: If your mom loves the classics, a trip to the Pittsburgh Symphony Orchestra may make her Mother's Day! Russian pianist Daniil Trifonov will be playing Haydn, Liszt and Tchaikovsky at Heinz Hall all weekend long.
4. Explore History: Pennsylvania's largest history museum just happens to be located in Pittsburgh. It also just happens to be running a "Toys of the '50s, '60s and '70s" exhibit over Mother's Day weekend. What a trip down memory lane that Mom will be sure to enjoy!
5. Arrange a More-than-Average Bouquet: Instead of waiting until the last minute and picking Mom a bouquet of flowers from your local grocery store, shower her with flowers at Pittsburgh's Phipps Conservatory. Walk among beautiful botanical gardens and make her heart flutter on a stroll through the seasonal Butterfly Forest!
6. Take a Walk on the Wild Side: If your mom always said that you were born to be wild, use your animal instincts and take her to the Pittsburgh Zoo and PPG Aquarium this Mother's Day. As a bonus for you, Mom gets in free with a child's admission!
7. Thrill Mom with Rides and Fries: Give Mom a fun reminder of the wild ride you took her on throughout your childhood; Kennywood opens this Saturday, May 7th! From the historic Jack Rabbit to the Phantom's Revenge to legendary Potato Patch fries, Pittsburgh's Kennywood has got something for the whole family!
8. Serve High Tea: This is an event Mom is sure to warm up to in a hurry! Arnold's Tea in Pittsburgh is serving up high tea at various times on Mother's Day. Treat your mom to specialty teas, scones, sandwiches, sweets and more!
9. Stroke Mom's Creative Side: Talk about a creative way to show your mom you care! Painting with a Twist in Pittsburgh's Robinson Township is hosting painting parties the whole family can enjoy all weekend long. You can bring Mom's favorite bottle and snacks and show off your creative side!
10. Make Mother's Day Mysterious: Mystery Theatre Pittsburgh has something truly special for Mother Dearest on Mother's Day… a delicious brunch with a deadly surprise! Gateno's is hosting this hilarious and mysterious event that is just to die for!
No matter what it is that makes your mom the happiest, Pittsburgh is sure to please. So, on Mother's Day and all year long, soak in all the city has to offer – and, take Mom along! From the Berkshire Hathaway HomeServices The Preferred Realty family to all deserving moms out there, Happy Mother's Day and thank you for all you do!