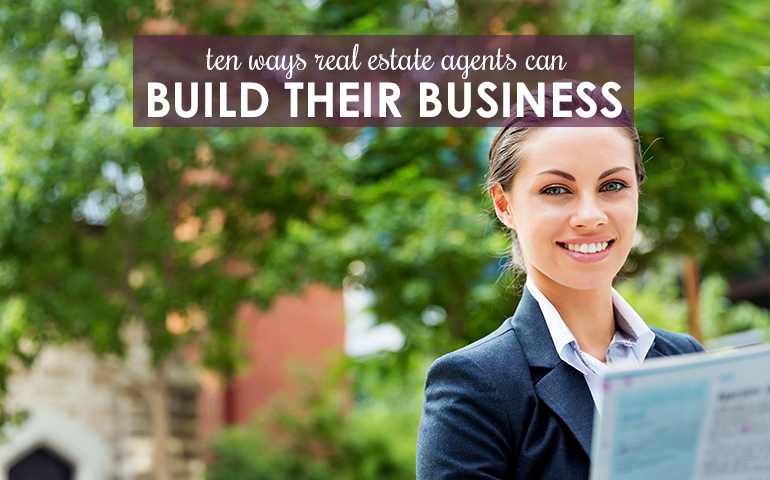 Reach New Levels... 10 Tips to Boost Your Real Estate Business
Now that we've reached mid-January, it is time to get serious about our new year's resolutions. If you're working in the real estate industry, one of your resolutions could be to boost your business this year.
Not sure where to get started? Here are 10 ways to increase your real estate business in 2018:
1. Be social. In today's real estate market, you cannot afford to avoid social media. Not only should you have an account on major networks like Facebook, Twitter and Instagram, but you should be actively posting, sharing information and interacting with clients—and potential clients—on a regular basis. It may not be the only way to reach buyers and sellers, but it is a vital way to increase your business.
2. Pay for your social presence. To stay competitive when it comes to social media, it is OK to pay for a little extra screen time. Paid ads on social networks can surely boost your exposure with audiences that are most interested in buying and selling homes in your area.
3. Dive deeper into the web. Ok, so you're on social media. You even share posts and frequently interact with your followers and friends. In 2018, take it one step further. Go live! Host a video chat where you can answer questions from buyers and sellers. Or simply speak on topics that may be of interest to your clientele. This is just another way to make yourself accessible to all audiences.
4. Don't forget about traditional media. Social media will help you reach out to many of today's buyers and sellers. But, there still is much to be said about using traditional media outlets to market your properties. Yes, even that "for sale" sign in the front yard could attract the right attention!
5. Flaunt your regional knowledge. If you want to attract prospective buyers and sellers from your area and beyond, you'll want to assert yourself as a local expert on housing, recreation, entertainment, schools and more. One way to do this is to share information about your area and the events that are taking place in the region.
6. Work with other professionals. It is widely known in the real estate industry that professional photos can make a world of difference when it comes to your listings. But, a professional photographer is not the only service pro you want to have in your contact list as a real estate agent. Be the resource your buyers and sellers are looking for by having trustworthy lenders, contractors, inspectors and others who you can refer your clients to during their transactions.
7. Get your name out. You may think that handing out your business cards at open houses, showings and other local events may be enough to get the word out about your services. However, putting your name on a pen, tablet or other item that prospective clients can use on a regular basis may be an even better way to have your name stick out when they need a real estate professional. Don't be afraid to market yourself with some branded items this year!
8. Attend community events. Speaking of places where you could market yourself, stay in tune with your community calendar and look for opportunities to speak at events. You'll have a chance to meet new clients and share your expert knowledge of the real estate industry. What a win-win!
9. Stay in touch with your clients. There is only one way to earn repeat business… and referrals: stay in touch with your buyers and sellers! Reach out to former clients on special occasions just to let them know you still care about their real estate needs. This way, they'll feel comfortable reaching out to you whenever they need help again—or they'll refer friends who may need your services, too.
10. Build a testimonial base. If you maintain contact with former clients, you'll also feel more comfortable asking for their feedback. Testimonials are a great way to show off your skills without saying anything at all. Let the people you've helped sing your praises in 2018!
If you're a real estate professional looking to make strides this year, employ one or all of these 10 tactics. You're bound to boost your business to new levels. Here's to making 2018 your best year in real estate yet!