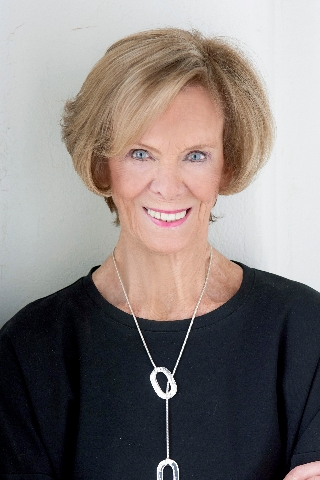 Gloria Carroll - Carroll / Pellegrini Team
Realtor®
North Hills Regional Office

O: 412-367-8000
C: (412) 551-0616

(8 reviews on Zillow)
www.gloriaandpatty.com


Gloria Carroll Client Testimonials

02/03/2016 - phonecaul
Sold a Single Family home in 2015 for approximately $275K in Pittsburgh, PA.
Gloria and Patty worked with us diligently through each phase of selling our house. Beginning with determining the initial asking price, staging suggestions and selecting the appropriate offer. They also provided recommendations of contractors to meet the closing contingencies.We received five offers in during the first week after listing. They recommended going with the offer with the strongest financial position to get their mortgage approved. Everything went as anticipated and the closing went through on time as planned.Marilyn and Phil

11/13/2013 - lzylstra
Sold a Single Family home in 2010 for approximately $450K in Wexford, PA.
I had the extreme pleasure of working with Gloria and Patty for several months a few years ago. Gloria and Patty's professionalism, expertise and knowledge of the local real estate market is unsurpassed. They are both amazing agents with outstanding integrity and grace. If you are looking for "the" premiere agents in the North Hills, look no further.

10/29/2013 - Laurie Roy
Bought a home in 2013 in Pittsburgh, PA.
Having experienced my first relcoation for work and being new to PA, I couldn't have been happier with with the service from Gloria and Patty. Not only did they help me find a home but helped me to feel welcome, finding the right community for me and my family. This was my 4th home purchase and by far the best experience.

10/26/2013 - woodbu_m
Bought a Single Family home in 2013 for approximately $750K in Wexford, PA.
I have worked with Gloria now for my third transaction on a home. She helped me buy my first town home (a modest purchase of 250K, helped me sell said town home, and then helped me buy my dream home (700K+). Through the entire process of all three transactions, I was treated the same. (Important to note this for me as the town home purchase was three years prior to the dream home purchase). Gloria and her team really want you to be happy, and in many houses we walked in, she looked at me, and said nope, not for you, and we left. She is truly not interested in selling you a home that is not right for you just for her to make money. Her team is the true old fashioned one with a style that makes you want to keep them for life, as well as refer people to them. They are not out to make money on a one time deal. I cannot say enough good things about Gloria and her team and would endorse her in any real estate transaction. I am and always will be a customer for life.

09/24/2013 - user2753375
Sold a Single Family home in 2013 for approximately $475K in Wexford, PA.
My wife and I recently sold our home and were represented by Gloria Carroll and Patty Pellegrini, of Prudential Realty. We chose to use them because they were the "team" that listed our house when we first purchased it. We chose them because of their unique marketing plan and were not disappointed! They are two of the most professional sales representatives you could want to list and sell your home, like they did for us.. They listed AND sold it within 6 weeks!! They work very well together and compliment each other, representing Prudential Real Estate in a manner unmatched in their profession.. We would not hesitate to use them again and highly recommend them to anyone wanting to buy or sell a home.

09/23/2013 - user4474711
Sold a Single Family home in 2013 for approximately $325K in Gibsonia, PA.
We had a very nice experience with Gloria. She's experienced, very pleasant, makes you feel comfortable, and is very helpful. She made us save a few thousands of dollars after our house inspection by recommending having another estimate. She even helped us with finding contractors to do the repairs. You're definitely in good hands with her. She has your best interests at heart.

09/20/2013 - NewToPittsburgh
Bought a Single Family home in 2013 for approximately $350K in Cranberry Twp, PA.
This is a superstar team. They showed me over 90 homes and catered to all my requests. This team is a thorough professional and I would gladly recommend them for folks looking for a home in North Pittsburgh area.

09/20/2013 - user6836425
Sold a Single Family home in 2012 in Wexford, PA.
Gloria was a great partner to have through the sale of our home. Her personal touch to ensure our home appealed to buyers and her negotiation skills took much of the stress off of our family during an already stressful relocation period. Thank you, thank you, to Gloria and team for all of your support!
Thank you so very much for all of your assistance and patience in helping us find a home. We are very pleased with our choice and am thrilled with our neighborhood. Thank you also for the beautiful platter and dish set, perfect for entertaining!
~ Travis & Lisa
Thank you so much for providing us with your relocation services in our move to the Pittsburgh Area. We were very impressed with Patty, she is highly dedicated and has a great attitude about finding people the perfect house. Patty is truly a fantastic realtor with a lot of talent and should make you very proud! Your realty group gets our highest recommendation.
~ Stephanie & Jon
"…..We selected Gloria Carroll & Patty Pellegrini and we could not have been more pleased with the experience. …They worked with us to make sure the home would be appealing to prospective buyers. ….. and after only ten days, we sold the home………Gloria & Patty then professionally handled the contract process. They paid attention to detail on the contract and offered us valuable advice.
Gloria Carroll & Patty Pellegrini and her team of professionals have been an absolute pleasure with whom to work. I would recommend them and her team to anyone thinking of marketing their home."
~ Curt & Victoria
"……Gloria, you are truly the finest agent we have ever worked with. Thank you for your years of patience and wisdom. I enjoyed working with you. Thank you for all you have done for us over the years."
~ Tamara