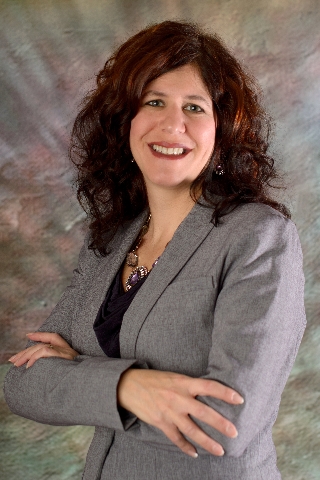 Denise Stover
Realtor®
East Regional Office

O: 724-327-0444
C: 724-875-6115

(6 reviews on Zillow)
www.denisestoverrealtor.com



Denise Stover Client Testimonials

10/18/2016 - melias21
Bought a home in 2016 in Manor, PA 15665.
Denise has been amazing through the entire process. She found me the perfect house and helped with every step. I never felt like I was inconveniencing her. I didn't know her before I started looking for a house but she will be someone that I can call a friend for a long time. If I ever decide to look for another house, Denise will be the first person I call.

10/18/2016 - mpernick
Sold a home in 2016 in Manor, PA 15665.
I was remodeling a house that I had purchased from a relative with the intention to sell after completion. Denise approached me during the renovation and said she had a qualified buyer who would like to look at it. She had matched the perfect buyer to my project even before I finished it. Denise was extremely easy to work with, she is reliable and follows through with all details on time. The whole process was flawless. thanks so much Denise! Sincerely,Mark PernickLevelgreen

09/06/2016 - ashleylynn20152015
Bought a Single Family home in 2016 for approximately $200K in Latrobe, PA.
Denise is a great person to work with. Dependable, honest and she'll really go above and beyond to find you your perfect house and at a good price! She is super friendly and instantly knows what you're looking for! She is very determined to find you your forever home. We had issues arise after the house sale and she still helped us day in and day out to make sure everything was handled properly. She is aggressive in her tactics to ensure you get the house you want at the price you want it! Perfect realtor! Recommend her to anyone looking for a outstanding realtor!

06/11/2016 - lynne5924
Sold a Single Family home in 2016 for approximately $50K in Delmont, PA.
Denise Stover with Berkshire Hathaway sold my mom's home for me. It wasn't the easiest sale as the home is located on a leased lot in a 55 and older community. Denise found the answers to many, many questions that came up along the way. She kept me "in the loop" every step of the way. My mom passed during the process and many of the documents needed to be rewritten and Denise just did it. She came to my place of employment for a garage door opener when there was a lock box issue. Denise left the gym during her workout when a potential buyer could only see the house "right now." She went above and beyond in so many ways. I recommend Denise Stover for all of your buying/selling needs!

07/24/2015 - smcjg01
Bought a Single Family home in 2015 for approximately $500K in Harrison City, PA.
Denise was very helpful in helping my family find our Dream Home! She is very knowledgeable and always looks out for the buyers best interest! She helped us through a tough transaction and made sure we made the right decisions. I highly recommended her for your buying or selling needs!
We want to thank you for all of your work in assisting us with the purchase of our new home. As we began the home buying process, we were unsure of what to expect. You not only took the time to answer our questions clearly and in a timely manner but you made yourself available nearly 24/7 when we would have a concern or question. If you did not know the answer to our question you were able to find one and get back to us quickly with an answer. Our wish list was extensive and you were able to provide us daily with home searches that met our criteria. We were not the easiest first-time clients and we truly appreciate and are grateful for your patience and diligence in finding us a home. The many phone hours and the one hour trips to our area on short notices to see houses we thought would work for us shows your dedication in going above and beyond for your clients. Thank you again for everything!!
Don and Donna
~ McMonagle