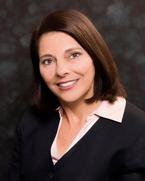 Mary Baumbach
Realtor®
Cranberry Twp Regional Office

O: 724-776-3686
C: 412-508-8948

(4 reviews on Zillow)
www.marybaumbach.com

Mary Baumbach Client Testimonials

03/01/2014 - Client101
Bought a Condo home in 2013 in Cranberry Township, PA.
I found Mary knowledgeable and easy to work with. She made herself available to show me properties whenever it was convenient for me. I was able to reach her easily.When I made an offer she was helpful and supportive. She made sure that I had all the information that I needed about homes sold in my area so that I could make an offer which felt comfortable to me. I found her pleasant and very easy to work with.

08/11/2013 - user3545469
Sold a Single Family home in 2013 for approximately $325K in Wexford, PA.
Mary provided us with professional, immediate, and reliable service that helped sell our house in two days. She explained all aspects of what our experience would be from listing the home, showing it, to all of the details of the contracting process in an easy to understand and thorough manner.She is very knowledgeable about the marketplace, assisted us in preparing our home for sale and worked with us right through closing and afterwards to make sure we were settled and satisfied after we moved.

04/15/2013 - user6365417
Sold a Townhouse home in 2013 for approximately $125K in Gibsonia, PA.
Mary helped us with selling our townhome. She was helpful with staging our home, and gave great advice for getting our house ready to be placed on the market. She was wonderful with answering all of our questions and was able to negotiate effectively with potential buyers.

04/06/2013 - MarciaMoser
Bought a Condo home in 2012 for approximately $150K in Allison Park, PA.
I have worked with Mary on several occasions. She is always extremely responsive! She assisted me in purchasing my new townhouse and I love it. It is everything I wanted. I appreciate her time and would recommend her to friends and family. I look forward to a continued relationship with her and hope that we both will be equally successful in the future! Thanks Mary
I so appreciate your showing me your property even with very short notice. The information you compiled and e-mailed to me was sent so expeditiously - I'm very impressed with your professionalism! Thank you!
~ Jennifer Kregness
Mary is a true professional. Although I am probably not going to be ready to buy for months, she stays in touch with me regularly and sends me links to new homes in my price range (with no pressure!). When I'm ready, you can believe that Mary will be my agent!
~ Rose Davidson
I would absolutely recommend Mary to anyone who is going into the real estate market in the Pittsburgh area.
As the person in another comment noted, we also will likely not be ready to move for many months, but Mary spent much time working with us to get to know the area, and has regularly kept us up to date with the market. She is bright and personable and answered all questions, even if it required a little research or a phone call. Likewise, she will be the first person we contact when we finally can make the move.
~ Tom Cooper