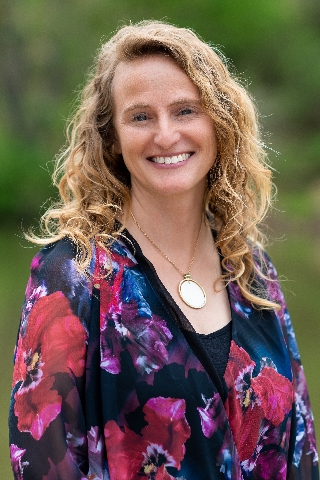 Rachael Schafer
Realtor®
Hampton Regional Office

O: 412-487-8008
C: 412-491-9822

(14 reviews on Zillow)
www.thesteelcityrealtor.com

Rachael Schafer Client Testimonials

06/06/2016 - ericburnett43
Bought a Single Family home in 2016 for approximately $150K in Glenshaw, PA.
Linking up with Rachael was a very happy coincidence for us. We called her because she was the selling agent for the first home that we fell in love with on Zillow. After meeting her and realizing that she could show us all of the homes that we were interested in, we decided to take her on as our agent. It was the best decision that we could have made. Not only was she very insightful about the homes and the market that we were buying into, Rachael always seemed to find a way to work into our busy schedule. She really went above and beyond the call of duty for us and because of her efforts, we were able to find our dream home in a matter of weeks! Best of all, Rachael is extremely kind, caring, and professional. We have no doubt that she is the real estate agent that will be a valuable addition to anyone's team!

06/02/2016 - user8539793
Bought a home in 2016 in Hays Mill, PA 16046.
My wife and I were first time homebuyers that found Rachael through reviews on Zillow and approached her about helping us find a house. She was excellent at explaining the process, very active with facilitating the negotiations, offering negotiating tactics and extremely responsive to any questions we had. Even a month after closing she responded immediately regarding questions about the home warranty that had come with the house. We would highly recommend her to anyone looking for a solid negotiator and someone who easily explains issues the lay person may not understand.

04/04/2016 - izeonjesus
Sold a Single Family home in 2016 for approximately $325K in Gibsonia, PA.
Rachael was more than professional. She consistently went out of her way to both find our dream home, negotiate the final price and had our house sold after only 8 days on the market. I wish I could give her 10 stars!!! She is simply the best!

08/04/2015 - Maher Elmagrisi
Sold a Single Family home in 2015 for approximately $150K in Pittsburgh, PA.
Rachel provided me with excellent customer service . She is more traditional ( old school ) even though she is young . She was able to offer me so many options for any concerns that I have with reasonable , logical explanation. I did feel that she is very flexible and can handle any unexpected situations with open and creative mind ( still traditional) . 6 months contract is a long commitment ,She trusted me before she asked me to trust her. Thank you

06/05/2015 - kweigand
Sold a Single Family home in 2015 for approximately $175K in Allison Park, PA.
It was a true pleasure to work with Rachael. Communication was exceptional and she returned text message's at all times of the day! She was extremely knowledgeable about the market and very patient explaining everything. House was on the market 15 days before it sold, and she had already shown it to very many people and had a open house.I will certainly use her again.

06/04/2015 - pared53
Sold a Single Family home in 2015 in Rochester, PA.
Rachael provided us rookie sellers the information and guidance we needed to get an offer is less than three weeks and get an effortless closing. She showed the house and worked with other realtors to show the house frequently, that resulted in the quick sale.

05/20/2015 - stevijmacaroni
Bought a Single Family home in 2015 for approximately $225K in Pittsburgh, PA.
Rachael is wonderful to work with! She was very accommodating to our schedule. She suggested this house for us to see that wasn't on our "list" and we ended up buying it. We would definitely recommend her to others.

05/09/2015 - Richard and Susan Gray
Sold a Single Family home in 2015 for approximately $225K in Gibsonia, PA.
Racheal was awesome this is the first time we sold a house. I felt she explained everything and answered all our questions, and we had a lot. This was a difficult decision for us since we were in our house for 35 years, she made it easy for us and found the right people to buy our house. I have recommended her to everyone I know that is buying or selling.

04/24/2015 - amberkcco
Sold a Condo home in 2015 for approximately $200K in Wexford, PA.
I love Rachael. She helped me sell my grandmas house within 2 weeks of listing it. She made everything smooth and easy for me during a very difficult time in my life. Communication was very easy. She always got back to me in a timely manner with any questions I had. Couldn't recommend her more.

06/05/2013 - RobertMcClelland
Sold a home in 2013.
Rachael is always very responsive and great to deal with, would absolutely recommend her! Her advice has been helpful while we are selling and buying a house. My wife and I first met Rachael 2+ years ago when just considering to sell. At that time the market was saturated and we were in no hurry. Now that the market is in a better place for us, she called us up and we listed our home. She arranged for a stager to come in and helped us make an offer on another home. Her advice has been educational and very much appreciated. Thanks!
I can't recommend her enough. She helped me list and sel my grandmas house within 2 weeks. She took all her own photos. She was kind. She was considerate. Whenever I had questions, she promptly responded. Didn't matter what time of the day it was. She went above and beyond for me. She even offered to let the dye test inspectors into the house so I wouldn't have to drive an hour to open the door. She made my hard times of losing a loved one into a flawless sale. I could go on and on. Trust me, you will not be disappointed with her.


~ Rachael Schafer is WONDERFUL!!!